We are very proud to bring you the following list of presenters who are all uniformly excellent and between them, appeal to the many different audiences that range the Jewish spectrum. For your convenience, we have categorized them, however, they are all versatile presenters who are not limited to the categories we have placed them in. In addition, most will develop tailor-made talks suited to the audience. Though the majority of the individuals listed are based in the United States, they are willing to travel outside, as well as within the U.S.
We hope you will find this listing beneficial to your organization and we know that each of them is an inspiration and a joy that can only further your endeavors, reaching the heart of your audience in every aspect.
Please note that our speakers maintain their own pages and arrange their own bookings. Please contact any speaker, in whom you are interested, directly for further information or to book an event. You may email them directly from their page within our Speakers Bureau.
View Our Speakers
Featured Speaker: Rabbi Manis Friedman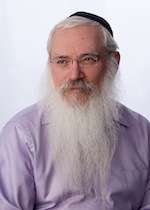 Rabbi Friedman has roused and stirred audiences of every calling with his honest and no-nonsense style, completely unparalleled by any other contemporary scholar. Throughout the vast array of topics he masterfully addresses, Rabbi Friedman seamlessly weaves an eclectic blend of storytelling, wisdom and humor - perfectly tailored to each individual audience.
The Rabbi Friedman experience is as educational as it is inspiring, spiritual yet practical and both funny and profound.
Book Rabbi Friedman for your event and give your community an experience that will resonate for a long time to come.


Read More