We are very proud to bring you the following list of presenters who are all uniformly excellent and between them, appeal to the many different audiences that range the Jewish spectrum. For your convenience, we have categorized them, however, they are all versatile presenters who are not limited to the categories we have placed them in. In addition, most will develop tailor-made talks suited to the audience. Though the majority of the individuals listed are based in the United States, they are willing to travel outside, as well as within the U.S.
We hope you will find this listing beneficial to your organization and we know that each of them is an inspiration and a joy that can only further your endeavors, reaching the heart of your audience in every aspect.
Please note that our speakers maintain their own pages and arrange their own bookings. Please contact any speaker, in whom you are interested, directly for further information or to book an event. You may email them directly from their page within our Speakers Bureau.
View Our Speakers
Featured Speaker: Helana Herman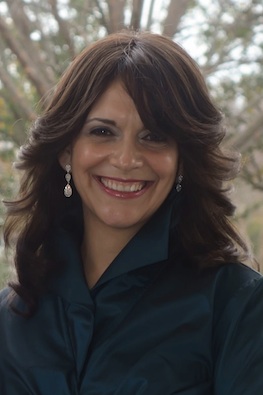 Helana Herman holds the positions of Rebbetzin, wife, mother, teacher, kallah instructor, and Life Coach. For the past 23 years, she and her husband, Rabbi Pinchas Herman, have served as co-directors of Chabad of Raleigh, North Carolina.
One of Helanaís most ambitious projects has been the renovation of the only kosher mikvah that serves the entire Eastern region of the state. Helana shoulders the duties of chief mikvah attendant, has trained others to assist her, and instructs brides and married women about proper mikvah use. She also founded a highly successful day camp that provides some local children with their only connection to Judaism.

Helana graduated from Coach University and specializes in working with women to improve their lives and relationships. She also leads presentations and workshops on a variety of topics. With warmth, sincerity, passion, and a touch of humor, Helana captivates audiences and creates a dynamic and engaging atmosphere.

As certified Imago educators, Helana and her husband conduct popular pre-marital and marriage seminars that train couples to turn conflict into connection.
Topics of Helana Herman:
Enhancing Intimacy and Friendship in our Relationship
From Functioning to Fabulous
Finding the Joy Within
The Ultimate Balancing Act - Selfish vs Self Care
From Complaining to Creating - Time to start living your dreams: interactive workshop
Discovering Tools for Personal Growth - Frustrated? Got tools? Interactive workshop
From Comfort to Possibility - How to overcome roadblocks to succes
The Secret to Satisfying Relationships - The art of listening, interactive workshop
Compassionate Marriage - Increase closeness through skillful communication. Can be for a women's group or as a Couple's seminar
High Holiday Transformation - Experiencing Elul and Rosh Hashanah in a meaningful and joyful way. Interactive workshop
Keep the Spark Alive and Glowing - Fanning the flames of your relationship (for couples)
An Uplifting Experience - The Kabbalah of challah baking interactive workshop
A Tu B'Shvat Coaching Workshop - Where are you growing? Interactive workshop


Read More