We are very proud to bring you the following list of presenters who are all uniformly excellent and between them, appeal to the many different audiences that range the Jewish spectrum. For your convenience, we have categorized them, however, they are all versatile presenters who are not limited to the categories we have placed them in. In addition, most will develop tailor-made talks suited to the audience. Though the majority of the individuals listed are based in the United States, they are willing to travel outside, as well as within the U.S.
We hope you will find this listing beneficial to your organization and we know that each of them is an inspiration and a joy that can only further your endeavors, reaching the heart of your audience in every aspect.
Please note that our speakers maintain their own pages and arrange their own bookings. Please contact any speaker, in whom you are interested, directly for further information or to book an event. You may email them directly from their page within our Speakers Bureau.
View Our Speakers
Featured Speaker: Sarah Karmely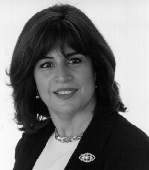 Sarah Karmely's
expertise in the field of Taharas Hamishpacha, relationships, love and marriage make her a vibrant and enthusiastic speaker who has been lecturing and counseling for over 20 years. Her lectures stress traditional Jewish marriage and family ideals and she gives Taharas Hamishpacha workshops for a complete overview of the theory and practice of this significant part of Jewish family life.
A specialty of hers is guiding women to help their husbands adjust to the observances of Taharas Hamishpacha. Bringing first-hand experience into her dynamic lectures and sensitive, successful counseling, Mrs. Karmely is tri-lingual, speaking a fluent English, Persian and Italian, and has attracted packed houses all across the U.S. as well as overseas.
The daughter of Iranian parents, Sarah Karmely was born in India, raised in London and lived in Italy. She now resides with her family in New York. Highly educated and extremely talented in many areas, Mrs. Karmely achieved diplomas on Oxford level, studied art and had her works exhibited in a North London museum.
Read More